Season Tickets
---
Season tickets sales for the 2022/23 season have now closed with an impressive 935 tickets sold which is a slight improvement on last season but due to a number of 500 club expiries will drive incremental revenue for the Club. Thanks for everyone who purchased - we look forward to welcoming you to Blackwell Meadows.
If you missed out there are still a couple of options to purchase advance, discounted tickets for the season ahead. They come in the form of our increasingly popular Pay Monthly offering and our refreshed Flexi 5 and Flexi 10 tickets which offer 10% and 15 % discount respectively when buying a block of 5 or 10 tickets for use at any home league game.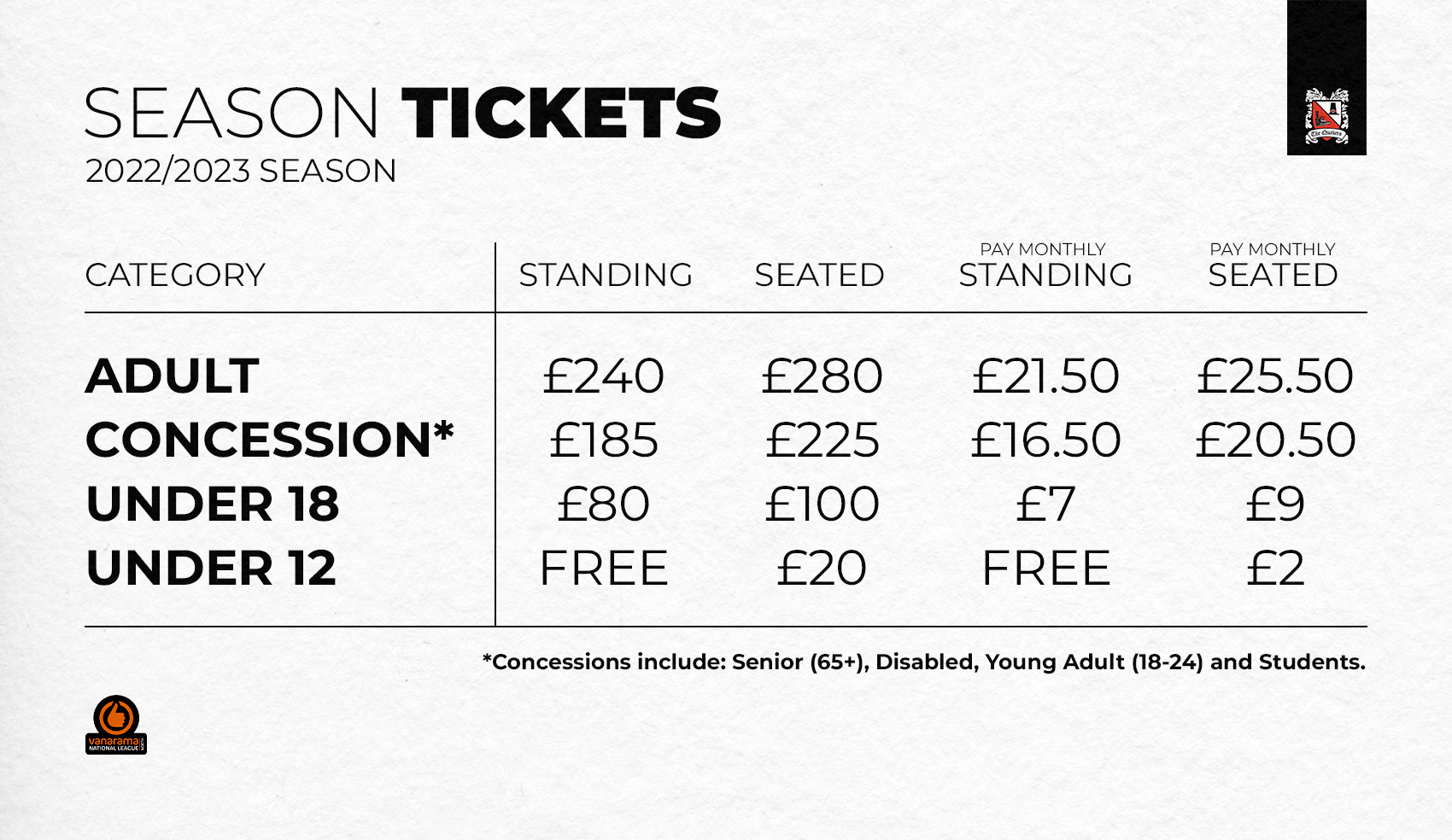 You can only purchase one ticket per Fan ID. If you wish to buy a ticket on behalf of someone else, including a free child ticket please ensure you are logged into the correct YOURCLUB account, or create one if it doesn't already exist. Child accounts can be set up using the same email address as the parent/guardian but must be allocated their own Fan ID.
All 22/23 season ticket holders who did not hold a 21/22 season ticket will be issued with a physical card and have the option of downloading a digital version via the YOURCLUB dashboard that you can store in your phone's digital wallet and use to gain entry. See the Season Cards page for more information.
Details below are pre-populated based on your account. Please review and make any necessary changes in Your Dashboard before purchasing, if you can't see any details pre-populated you will need to log into YOURCLUB. Please report any issues using the contact form.
To complete your season ticket purchase you must be logged into your YOURCLUB account.