Pay Monthly
---
Pay Monthly tickets are now available to purchase online for new subscribers.
If you already have a Pay Monthly ticket, it will automatically roll-over to next season. Any changes to monthly Direct Debits will be automatically applied in line with new season pricing, effective 1st July.
Pay Monthly is the simplest way of attending matches and is growing in popularity with our fans who want to spread the cost of supporting the Club, just as they do with their Netflix subscription and household bills. Upon application a monthly Direct Debit will be set up and you'll receive a contactless card to gain entry to every home league game provided your monthly Direct Debit is up to date.
With more home games packed into the schedule than normal across the coming season a Pay Monthly ticket is the most budget friendly and convenient way to follow The Quakers. You get all the benefits of being a season ticket holder with one simple monthly payment which is fixed for the season, and save money on the standard matchday ticket prices.
Please visit our FAQ page for more information on Pay Monthly tickets.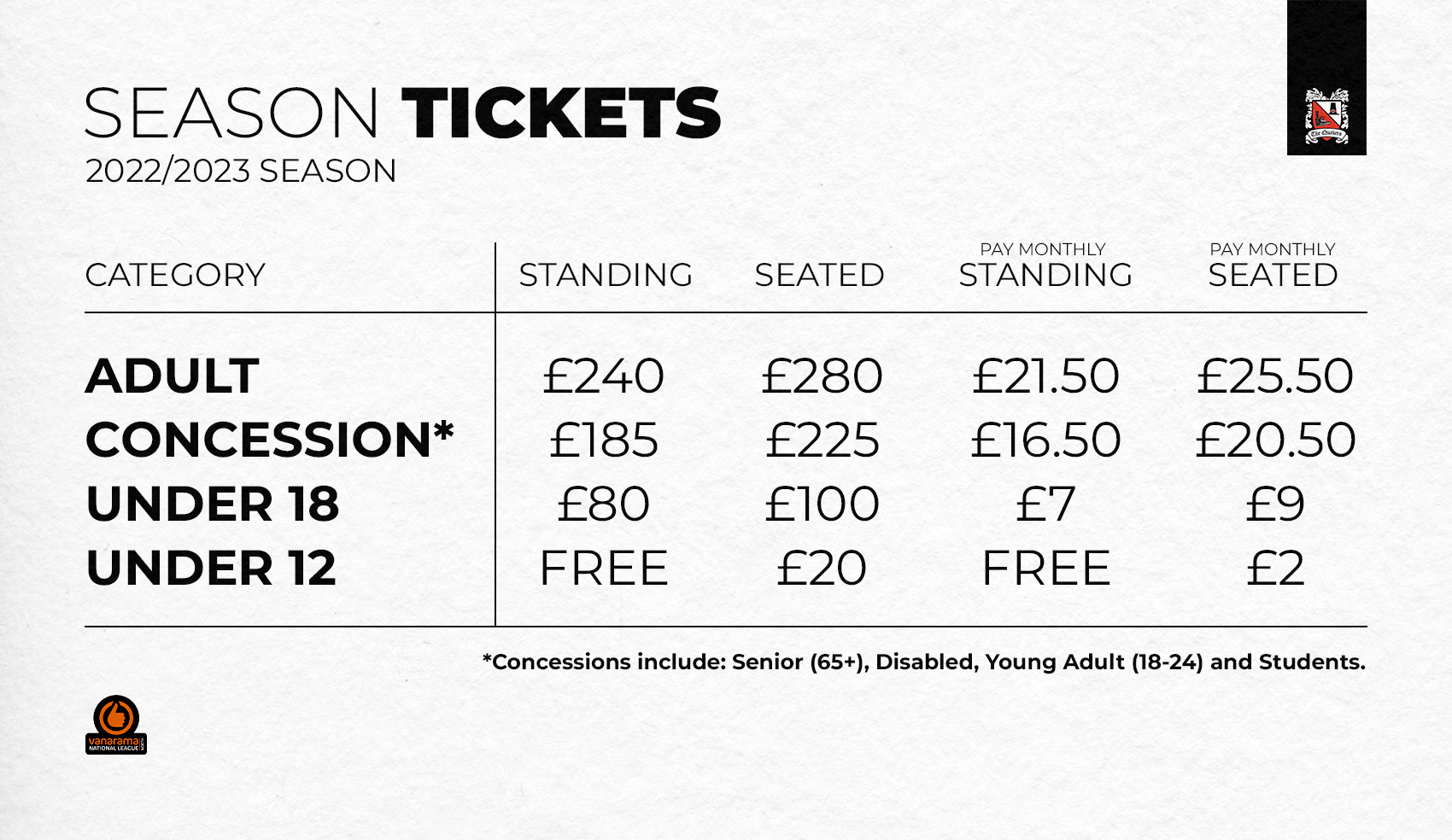 The Rules
The Pay Monthly ticket entitles the Ticket Holder to attend all Darlington FC home league games whilst the ticket is active. The ticket is deemed to be active when all monthly payments are up to date.
This Pay Monthly ticket has is a 12 month minimum term subscription from the date of purchase and is payable monthly by Direct Debit. The first payment is taken at time of purchase via your credit or debit card. This is deemed the anniversary date.
The Pay Monthly ticket entitles the Ticket Holder to certain benefits and priority services as outlined for Season Ticket holders.
The Ticket Holder MUST advise the Club of any changes relating to their Direct Debit, mobile number and email address by updating the Club via email seasontickets@darlingtonfc.org. Failure to do so may result in payment failures.
Monthly Direct Debit payment failures will result in an immediate suspension of your Pay Monthly ticket.
Cancellation of a Pay Monthly ticket must be done via email seasontickets@darlingtonfc.org and can be done at any time on giving 14 days notice, however, the Subscriber is liable for the full cost of the 12 month minimum term agreed from date of purchase, unless otherwise agreed at the Club's discretion.