It's OK Not To Be OK
---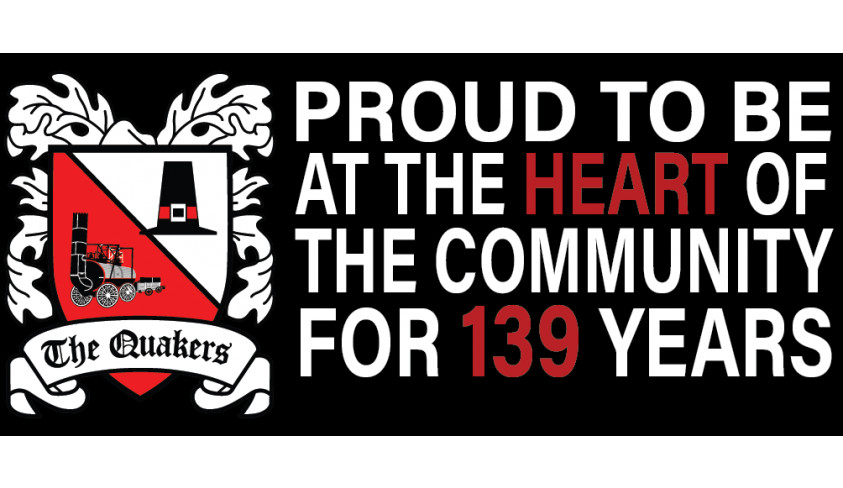 Mental health, particularly amongst young people, is a big issue at the moment, so if you're feeling a bit low and want to talk to somebody, then send an e-mail, text or ring one of the contacts below.
Remember that "it's ok not to be ok..." and there are people/organisations who can help you.
Darlington MIND
If you are aged between 11 and 18, struggling with your emotions, finding it hard to cope, feeling sad, anxious, lonely or just like no-one understands - you are in the right place.

Darlington Mind have a range of services and a great team who will listen to you whenever you need a bit of extra support. They are here for you because it's okay not to feel okay.
https://www.darlingtonmind.com/support-for-children-young-people/
Darlington Mental Health Support Team
The Darlington Mental Health Support Team (MHST) provide early intervention for children and young people (CYP) in schools who are experiencing mild to moderate mental health and emotional wellbeing difficulties.
Tel: 07500 799524
https://www.facebook.com/groups/290851555834927
Kooth
Free online support for young people.
PAPYRUS (Prevention of Young Suicide)
PAPYRUS is the national charity dedicated to the prevention of young suicide.
Tel: 0800 068 4141
Text: 07860039967
Place 2B
Place 2B provide mental health support in schools through one-to-one and group counselling using tried and tested methods backed by research.
https://www.childrensmentalhealthweek.org.uk/
Relax Kids Darlington & Aycliffe with Sam
Providing the stepping stones to good mental health & emotional wellbeing. Everyone deserves to feel calm!
Tel: 07710 478583
https://www.facebook.com/relaxkidsdarlington/
https://relaxkidsdarlington.wordpress.com/?fbclid=IwAR0l_kSUR9wV2-8WUeBzvmfGm1ZXhV21B3Q6myQop-w_-fbM51__fivSjVc
Rollercoaster
Families support.
Tel: 07377 213952
http://www.countydurhamfamilies.info/kb5/durham/fsd/organisation.page?id=2WaSnZuXas8&
Student Minds
Student Minds is the UK's student mental health charity.
They empower students and members of the university community to develop the knowledge, confidence and skills to look after their own mental health, support others and create change. They train students and staff in universities across the UK to deliver student-led peer support interventions as well as research-driven workshops and campaigns. By working collaboratively across sectors, they share best practice and ensure that the student voice influences decisions about student mental health.
Tel: 0113 343 8440
https://www.studentminds.org.uk/
Tees, Esk and Wear Valley Crisis and liaison service for children and young people (CAMHS)
A community service for children and young people in County Durham, Darlington, Teesside and North Yorkshire.
Tel: 0800 0516 171
https://www.tewv.nhs.uk/services/crisis-liaison-children-young-people/
The Listening Post
The Listening Post is a free and confidential listening and mentoring service for young people in the Darlington area.
Tel: 07847 933799
The Mix
The Mix is the UK's leading support service for young people. They are here to help you take on any challenge you're facing - from mental health to money, from homelessness to finding a job, from break-ups to drugs. Talk to them via their online community, on social, through their free, confidential helpline or their counselling service.
Tel: 0808 808 4994
Crisis Text Message Service: text THEMIX to 85258
Young Minds
Provides free, 24/7 text support for young people across the UK experiencing a mental health crisis.

All texts are answered by trained volunteers, with support from experienced clinical supervisors. Texts are free from EE, O2, Vodafone, 3, Virgin Mobile, BT Mobile, GiffGaff, Tesco Mobile and Telecom Plus.

Texts can be anonymous, but if the volunteer believes you are at immediate risk of harm, they may share your details with people who can provide support.
YoungMinds Textline: text YM to 85258.
https://www.youngminds.org.uk/
Samaritans
Tel: 116 123 from any phone
Tel: 0330 094 5717
https://www.samaritans.org/branches/darlington/
Age UK
Tel: 01325 362832
https://www.ageuk.org.uk/northyorkshiredarlington/about-us/contact-us/
Learning Curve Group
LCG are dedicated to providing essential mental health and counselling training across the UK. During the Coronavirus Pandemic, the training provider saw huge growth in the number of individuals wanting to complete their mental health qualifications, which was fantastic considering that many peoples' mental health was considerably impacted during the various lockdowns. Within the first month of the pandemic the training provider had over 30,000 expressions of interest to study their online flexible learning courses. This proves how important mental health training is to individuals both in and outside of the workplace. All of the courses can also be completed online and typically the level 2 courses take 6-8 weeks to complete based on a couple of hours work per week.