DFC Hall of Fame - Nomination Invitation (60/61 - 69/70)
---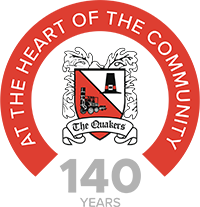 On Saturday 26th March, the day we welcomed Boston United to Blackwell Meadows, DAFTS ('Darlington Away Far Travelling Supporters') launched the start of a project to create a Darlington Football Club Hall of Fame.
The 'Hall of Fame' will be a physical and virtual display commemorating former players and officials of Darlington Football Club who deserve such recognition for their outstanding contributions to the fortunes of the Club.
For each 'inductee' to the Hall of Fame there will be a framed image complete with a citation. Initially, the framed images will need to be put in protective storage until such time that the Club has suitable permanent premises. Meanwhile, there will be a 'virtual' version of the Hall of Fame that will be accessible to supporters via YOURCLUB.
Initially, this will be a five-year project carried out in discrete phases with the intention of populating the Hall of Fame with inductees from the Club's formation in 1883, right through to current times.
Many of the potential inductees will be from a period outside of the living memory of the current fan base. Therefore, we have a team of researchers comprising Northern Echo Reporter - Craig Stoddart, Club Media Manager - Ray Simpson and Club Historian - Frank Tweddle, who have kindly agreed to scour the record books and publications to identify potential inductees.
For the period 'within living memory', we will be asking fans to get involved by nominating those individuals that have made an outstanding contribution to their enjoyment during their times as a Darlington fan.
The 'Hall of Fame' project is sponsored by DAFTS with support from DFCSG.
Phase 1: Seasons 1960-61 to 1969-70
The first phase of the Hall of Fame is specifically looking to induct those that made special contributions to the fortunes of the Club from season 1960-61 through to season 1969-70.
During April fans were invited to submit their nominations for potential inductees. The response was fantastic with almost 130 nominations being received.
DAFTS considered the career records of the nominees, alongside all the supporting comments that were received, and after much deliberation they have decided which of those will be the first inductees to the Darlington Football Club Hall of Fame.
Preparations are in progress for the big 'reveal' and for the inductees to be honoured at one of the early home matches in the new season.
Further announcements will be made in due course.