DFC Hall of Fame - Nomination Invitation (60/61 - 69/70)
---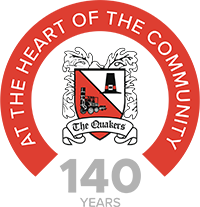 On Saturday 26th March, the day we welcomed Boston United to Blackwell Meadows, DAFTS ('Darlington Away Far Travelling Supporters') launched the start of a project to create a Darlington Football Club Hall of Fame.
The 'Hall of Fame' will be a physical and virtual display commemorating former players and officials of Darlington Football Club who deserve such recognition for their outstanding contributions to the fortunes of the Club.
For each 'inductee' to the Hall of Fame there will be a framed image complete with a citation. Initially, the framed images will need to be put in protective storage until such time that the Club has suitable permanent premises. Meanwhile, there will be a 'virtual' version of the Hall of Fame that will be accessible to supporters via YOURCLUB.
Initially, this will be a five-year project carried out in discrete phases with the intention of populating the Hall of Fame with inductees from the Club's formation in 1883, right through to current times.
Many of the potential inductees will be from a period outside of the living memory of the current fan base. Therefore, we have a team of researchers comprising Northern Echo Reporter - Craig Stoddart, Club Media Manager - Ray Simpson and Club Historian - Frank Tweddle, who have kindly agreed to scour the record books and publications to identify potential inductees.
For the period 'within living memory', we will be asking fans to get involved by nominating those individuals that have made an outstanding contribution to their enjoyment during their times as a Darlington fan.
The 'Hall of Fame' project is sponsored by DAFTS with support from DFCSG.
Phase 1: Seasons 1960-61 to 1969-70
The first phase of Hall of Fame will be specifically looking for potential inductees that were associated with the Club from season 1960-61 through to season 1969-70. Those with careers with Darlington FC that started in the 1950s and extended into the 1960s, or perhaps started in the 1960s and extended into the 1970s would still be eligible.
However, players would need to have made a minimum of 40 appearances in their time with Darlington. Similarly, managers, coaches or officials, would need to have spent a minimum period of one full season with the Club in order to be eligible.
So, if you're a Darlington fan with memories that extend as far back as the 1960s and would like to honour their heroes from that era by nominating them for the Hall of Fame, we would love to hear from you by completing the form below.
Potential inductees could have had a long and distinguished career or could have been renowned for their specific qualities or achievements.
To help jog your memory, Darlington had some successful teams during the 1960s. There was the team of the 1960-61 season that beat West Ham United of the First Division 3-2 to reach the 3rd Round of the Football League Cup before going out narrowly to another First Division side, Bolton Wanderers in front of Feethams' record crowd of 21,023.
Then there was the team of 1965-66 that was pipped for the Fourth Division Championship on goal average, but nevertheless achieved promotion for the first time since 1925.
Then there was the team of 1967-68 that beat Second Division sides Portsmouth and Millwall along the way to reaching the Quarter Finals of the Football League Cup, narrowly losing 5-4 in front of 23,631 fans at the Baseball Ground to Derby County, who the following season finished as Champions of the Second Division.
Then there was the team of 1968-69 that looked nailed-on to achieve promotion to the Third Division and only failed at the very last hurdle. Had Darlington beaten Bradford City at Feethams in their final match of the season, they would have claimed the final promotion spot. Instead, Bradford City won 3-1 and were promoted instead.
Don't worry about which seasons they were with the Club or whether they played sufficient matches – we have the record books to verify eligibility.
Each fan is entitled to submit a maximum of two nominations. Make your first nomination and then refresh the page after you have been thanked for the initial nomination to make your second nomination.
Nominations close at 6pm on Monday 25th April 2022.